The World's #1 Online Hispanic/Latino Resource for Latin music CDs and videos. Largest selection of Latin pop, Latin rap, danza, flamenco, mariachi, merengue, salsa, tango, tejano, and more...at great low prices!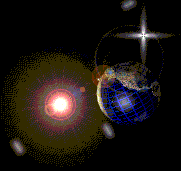 ~ Hot Latin Songs ~
Week of May 23, 2009
To hear a song sample, click on the song titles below that are followed by

"Title," Artist
"Te Amo," Makano

"El Amor," Tito "El Bambino"

"Te Presumo," Banda El Recodo

"Aqui Estoy Yo," Luis Fonsi

"Tu No Eres Para Mi," Fanny Lu

"Ya Es Muy Tarde," La Arrolladora Banda El Limon

"Que Te Queria," La 5A Estacion

"Quiereme Mas," Patrulla 81

"Por Un Segundo," Aventura
"No Me Doy Por Vencido," Luis Fonsi

"El Katch," El Compa Chuy

"Almas Gemelas," El Trono De Maxico

"El Ultimo Beso," Vicente Fernandez

"Fue Su Amor," Alacranes Musical

"El Otro," Palomo

"All Up 2 You," Aventura Featuring Akon & Wisin & Yandel

"Lloro Por Ti," Enrique Iglesias

"Espero," Grupo Montez De Durango

"Dime Si Te Vas Con El," Flex

"Causa Y Efecto," Paulina Rubio
"Sin Ti...Sin Mi," Ricardo Arjona

"I Know You Want Me (Calle Ocho)," Pitbull
"Que Tengo Que Hacer," Daddy Yankee

"Poker Face," Lady GaGa

"Ojos Que No Ven," Alexis & Fido

"Me Estas Tentando," Wisin & Yandel Featuring Nesty

"Te Amo," Alexander Acha

"El Sonidito," Hechizeros Band

"Cuando Tus Ojos Me Miran," Franco De Vita

"Se Fue Mi Amor," Los Tucanes De Tijuana

"Fuego En Tu Piel," Los Primos De Durango

"El Corrido Del Pepo," La Nueva Rebelion

"Imparable," Tommy Torres

"Cinco Minutos," Gloria Trevi

"Voy A Dejarte," Los Rieleros Del Norte

"Te Amo," Makano

"Te Regalo Amores," RKM & Ken-Y

"Maldito Licor," El Chapo De Sinaloa

"El Mechon," Banda MS

"Virtual Diva," Don Omar

"Mi Primera Vez," Conjunto Primavera

"Inolvidable," Reik

"Y Que Quede Claro," La Arrolladora Banda El Limon

"Dame Tu Amor," Alacranes Musical

"Ojala," Pesado

Click below for thousands of free and trial offers,
stuff you actually want from brands you love.


Copyright © 1997-2009 ART-COM International Ltd. All rights reserved.
<script src="http://www.google-analytics.com/urchin.js" type="text/javascript"> </script> <script type="text/javascript"> _uacct = "UA-920420-1"; urchinTracker(); </script>