The World's #1 Online Hispanic/Latino Resource for Latin music CDs and videos. Largest selection of Latin pop, Latin rap, danza, flamenco, mariachi, merengue, salsa, tango, tejano, and more...at great low prices!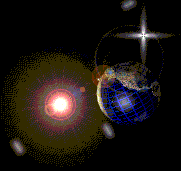 ~ Top Latin Albums ~
Week of May 23, 2009
To hear a song sample, click on the album title below that is followed by

Artist: Album
Don Omar: iDon

Victor Manuelle: Muy Personal

Tito "El Bambino": El Patron

Luis Fonsi: Palabras Del Silencio

El Trono De Mexico: Almas Gemelas

Vicente Fernandez: Para Siempre

Cristian Castro: El Culpable Soy Yo

Los Horoscopos de Durango: Pura Pasion

La Arrolladora Banda El Limon: Mas Adelante

German Montero: Comprendeme

Aventura: Kings Of Bachata: Sold Out At Madison Square Garden

Patrulla 81: Quiereme Mas

Marisela: 20 Exitos Inmortales
Samuel Hernandez: Por Si No Hay Manana

Banda El Recodo: Te Presumo

Daddy Yankee: Talento De Barrio (Soundtrack)

Raphael: 50 Anos Despues

La 5A Estacion: Sin Frenos

Franco El Gorila: Welcome To The Jungle

Various Artists: NOW Latino 4

DJ Nesty: Wisin Y Yandel Presentan La Mente Maestra

Flex: La Evolucion Romantic Style

Flex: Te Quiero

Espinoza Paz: El Canta Autor Del Pueblo

Mana: Arde De Cielo

El Compa Sacra: El Ultimo Razo: Hierba Mala Nunca Muere

Kinto Sol: Carcel De Suenos

Los Caminantes: Moviditas Y Cumbias Bien Chulas

Alexis & Fido: Down To Earth

Enrique Iglesias: 95/08

Wisin & Yandel: Wisin Vs. Yandel: Los Extraterrestres

La Arrolladora Banda El Limon: Y Que Quede Claro

Ponzona Musical: Amantes

Vicente Fernandez: Primera Fila

Pancho Barraza: Las Romanticas De Pancho Barraza Vol II

Aliados De La Sierra: Solo Por Ti

Los Huracanes Del Norte: Mi Complemento

RBD: Para Olvidarte De Mi

La Dinastia De Tuzantla, Mich: Somos Mucha... Dinastia!

Yanni: Yanni Voces

El Tigrillo Palma: Al Cien Por Millon

Alacranes Musical: Live: En Vivo Desde Mexico

Alejandro Fernandez: De Noche: Clasicos A Mi Manera...

Majestad De La Sierra: Nueva Ilusion

Ricardo Arjona: 5to Pisto

Los Inquietos Del Norte: La Borrachera

Gilberto Santa Rosa: El Caballero De La Salsa

Los Temerarios: Evolucion De Amor

Duelo: Necesito Mas De Ti

Conjunto Primavera: Mentir Por Amor

Los Player's: Vuelve Conmigo

Marco Antonio Solis: No Molestar

Various Artists: Super 1's

Jenni Rivera: Jenni

Various Artists: Bachata Romantica 1's

Click below for thousands of free and trial offers,
stuff you actually want from brands you love.


Copyright © 1997-2009 ART-COM International Ltd. All rights reserved.

<script src="http://www.google-analytics.com/urchin.js" type="text/javascript"> </script> <script type="text/javascript"> _uacct = "UA-920420-1"; urchinTracker(); </script>